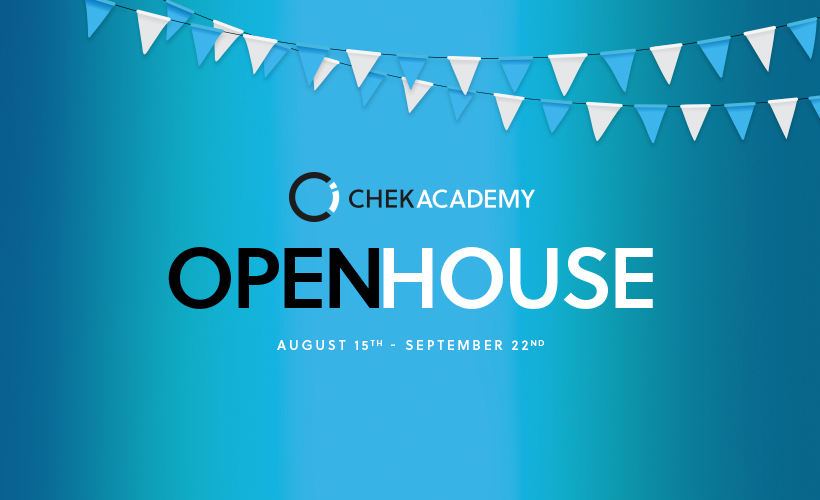 YOUR IMPACT STARTS HERE!
CHEK Academy students learn a system that empowers them to coach elite athletes, patients with chronic disease, CEO's, and thousands of people from all walks of life with incredible success.
We want you to see just how impactful Academy training can be for you and your clients. That's why we're inviting you to our CHEK Academy Virtual Open House.

Our Open House runs from Aug. 15th - Sept. 22nd and provides you with the opportunity to review many of our courses, experience a mentorship call, and chat with our staff to answer your questions.
SEE HOW THE ACADEMY CAN UNLOCK YOUR POTENTIAL
Through a combination of online courses, group mentoring, live advanced training, online workshops, eBooks, and audio programs, Academy Students first learn how to become their healthy optimal best - body, mind and spirit.

Once they've mastered it for themselves, they learn how to coach their clients - authentically - to achieve that same level of health and fitness for themselves.

The CHEK Academy Open House will give you a sneak preview into all of those learning elements and how they fit together.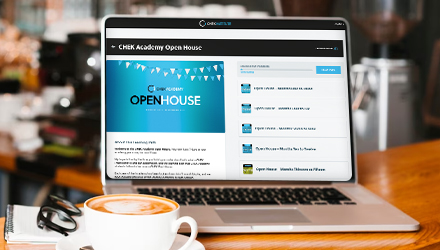 TOUR THE ACADEMY PLATFORM
Preview online courses, advanced training programs, online workshops, see a group mentor session, and check out the business resources we provide to our students (yes, every CHEK Academy student receives business training as well!)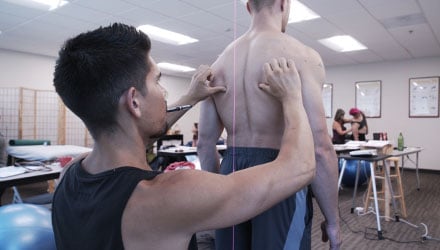 DISCOVER TECHNIQUES TAUGHT ONLY IN THE ACADEMY
The CHEK System is built on Paul Chek's 40 years of cutting-edge, clinical practice. You'll get to preview assessments, program design techniques, and systems of coaching you won't find anywhere else - all of which will set you apart from your competition.
EXPLORE THE CHEK CAREER PATH
Each year of the Academy builds to meaningful, high-demand career options. You'll see how each learning element contributes to those options, and how they can help you realize your career goals.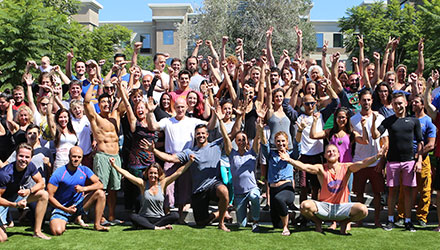 MEET OTHER CHEK ACADEMY STUDENTS
CHEK Academy students come from all around the world and from a wide variety of backgrounds, but they form a passionate and supportive community. You'll meet some of them and hear about their Academy experiences.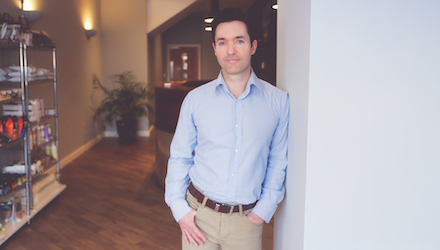 BONUS: Career Consultation
Every attendee can join Gavin Jennings, our CEO and 20-year veteran of the integrative health industry for a complimentary Career Consultation. Gavin has mentored hundreds of CHEK Students and he'll be available to answer your questions about how the Academy can help you to achieve your career goals.
Program Design
Scientific Back Training
Advanced Program Design
Infant Development
Holistic Health and Performance for Women
The CHEK Approach to the Lower Limb
Scientific Stretching
Advanced Training Programs
Holistic Lifestyle Coaching Level 1 Online
Holistic Lifestyle Coaching Level 2 Online
Integrated Movement Science Level 1 Online
Anatomy & Physiology
Creative Business
Sales, Consultations & Packages
Introduction to the 1-2-3-4 Approach
Introduction to Zone Exercises
Working with Clients Remotely
WHAT'S INCLUDED IN THE WORKSHOP?


Certification of Completion
All for just $249 Virtual/$349 In-Person
TWO WAYS TO ATTEND
1. IN PERSON
Students can attend the workshop in-person at Paul's Rainbow House in Rainbow, CA, where they will also receive lunch at no additional cost.
In-person attendance is limited to 40 students.

The in-person attendance fee is $349 (USD).
2. VIRTUAL
Students can also attend the workshop virtually and will have the opportunity to ask questions of Paul and interact with him during class.
Virtual attendance is limited to 60 students.

The virtual attendance fee is $249 (USD).
PLUS: Online Group Mentoring Sessions and Student Resources such as the Assessment Flow Form.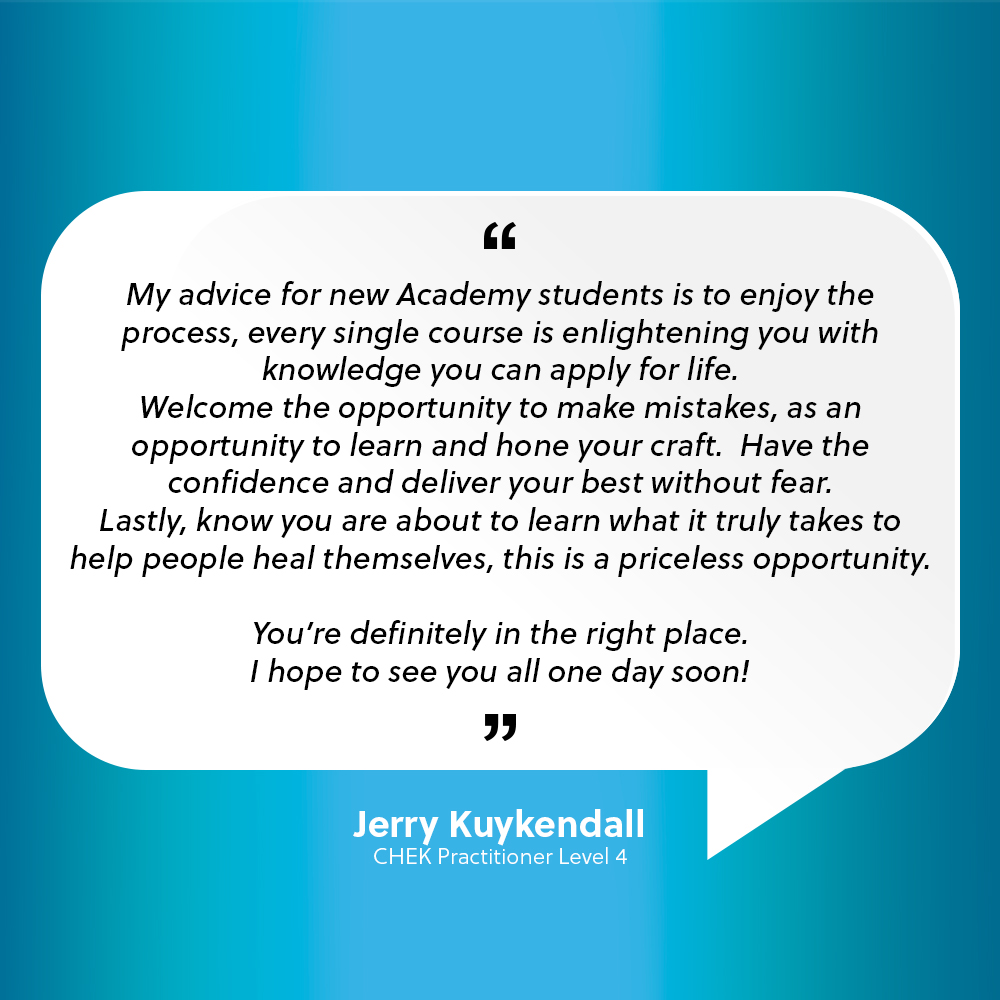 WE'RE HERE TO HELP YOU BUILD A CAREER WITH MEANING
- YOUR DREAM CAREER.
The CHEK Academy has helped countless graduates to shape their careers according to their passions and life's goals.

Whether it's corporate wellness… coaching athletes… rehabilitation… body transformation… or strength coaching, our students make an impact.

Let us help you make yours.

Join us for the CHEK Academy Open House and we'll show you how.